Our Games
Regular price

$34.00

Sale price

$28.00

Unit price

per

Regular price

$17.00

Sale price

$14.00

Unit price

per

Regular price

Sale price

$17.00

Unit price

per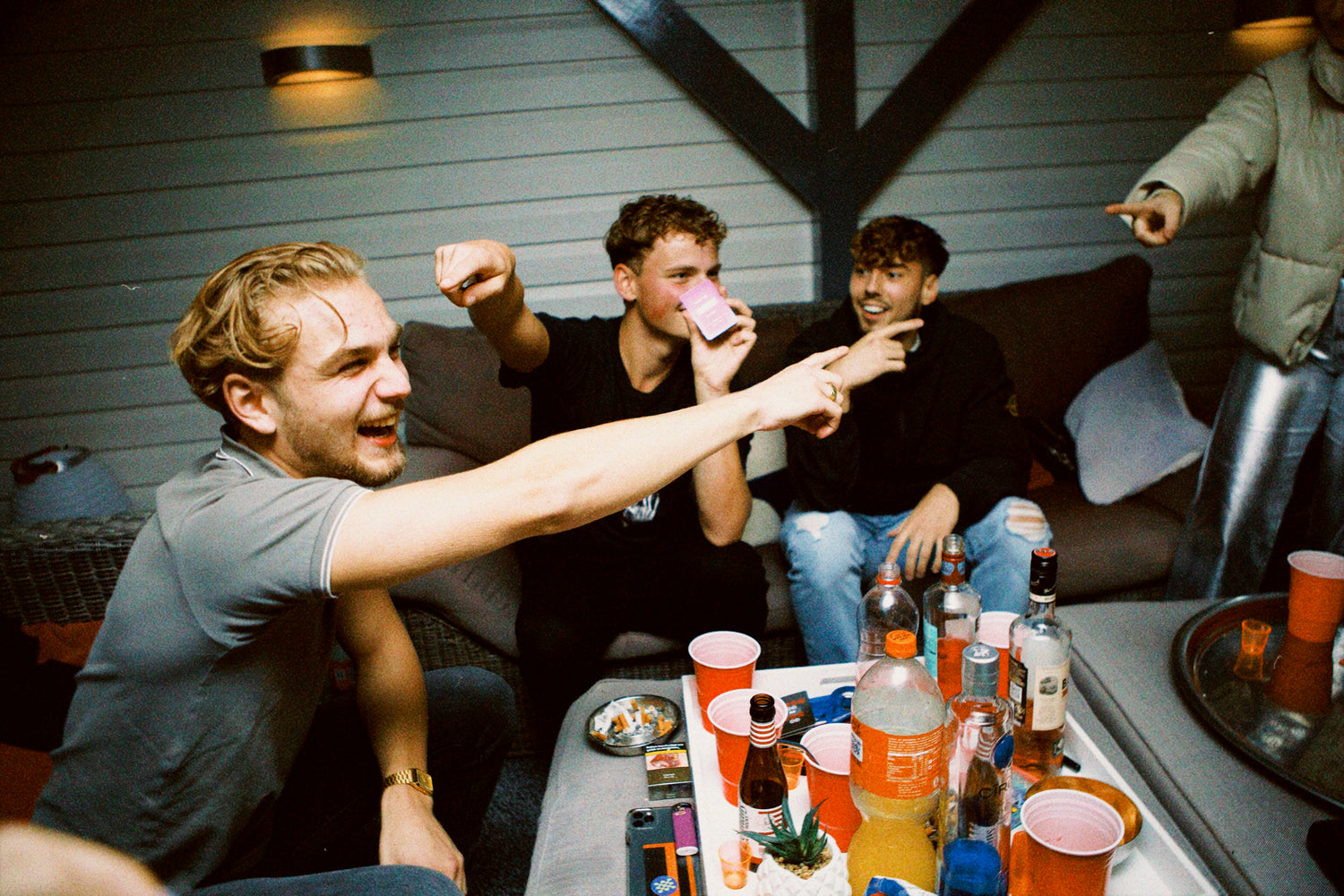 Go Hoe or Go Home: our viral Tiktok star
The box is filled with the funniest, spiciest questions and dares, which will have your group laughing, bonding, and wasted! All you need are enough alcohol, shot glasses, and your party crew.
SHOP OUR BESTSELLER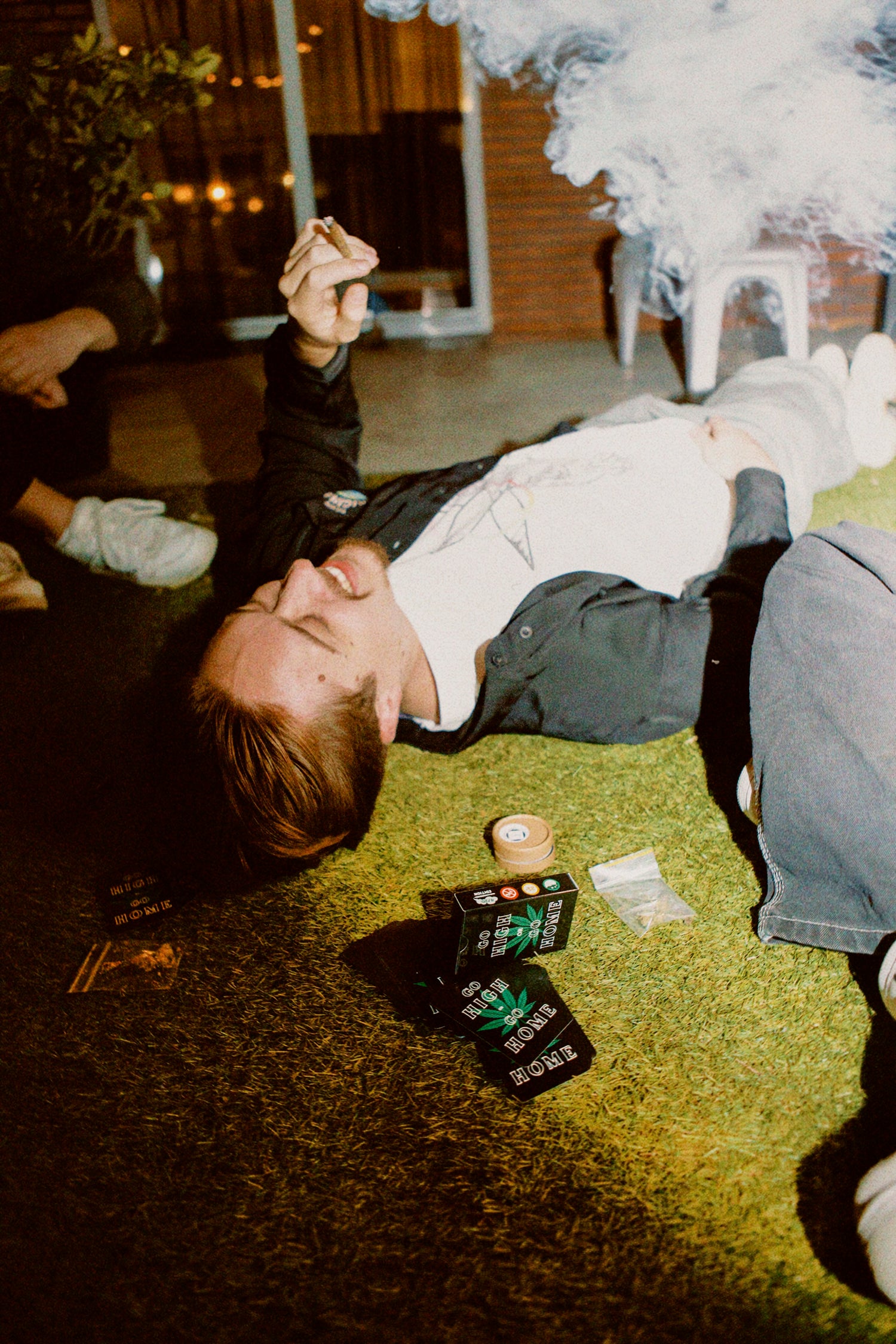 Go High or Go Home
The perfect game for if you love smoking joints and have fun.Play with friends, your partner, strangers or whoever you want. We guarantee you will have a great time smoking up together.
55 playing cards with just one purpose; getting you and your friends high.
SHOP OUR WEED GAME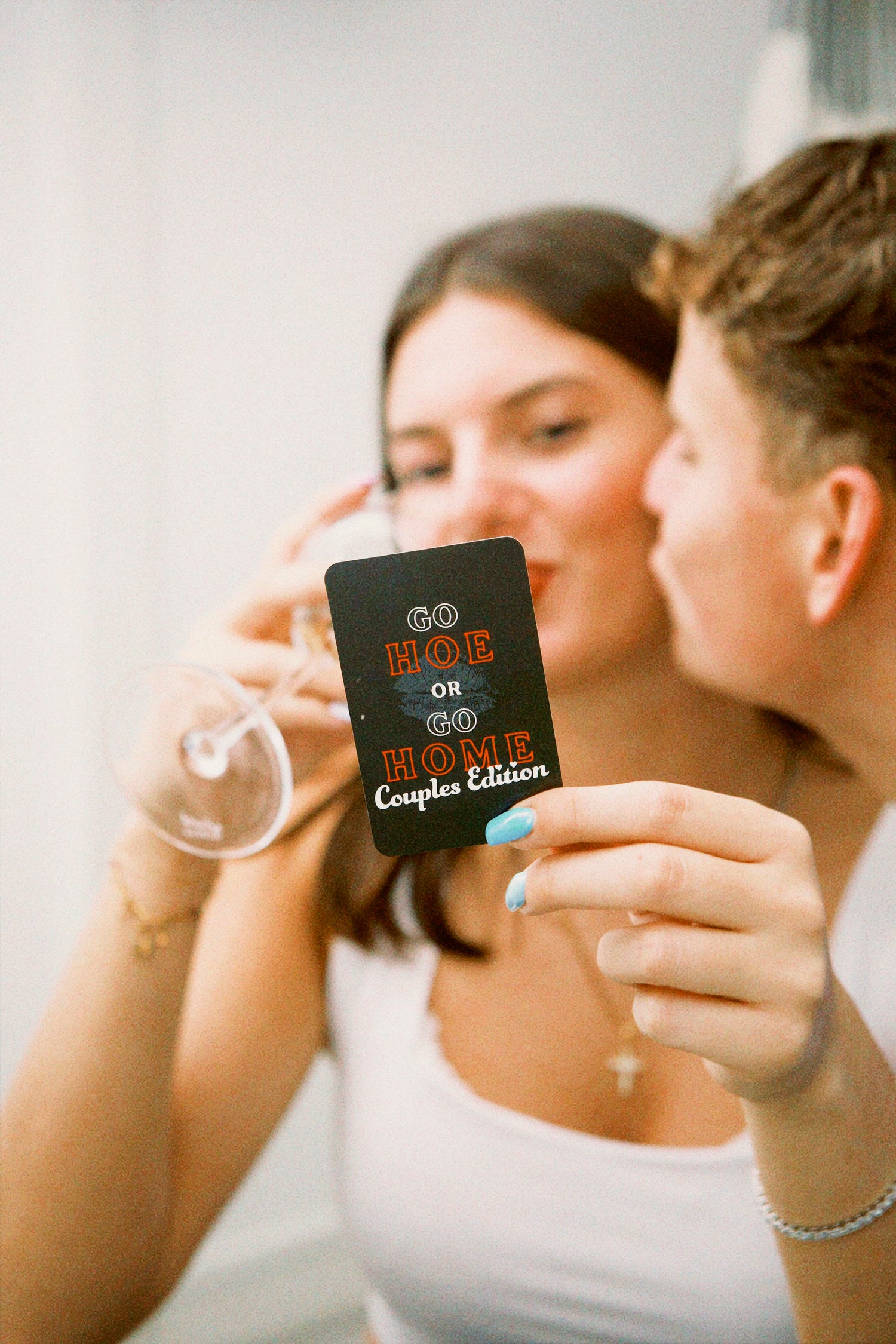 Go Hoe or Go Home: Couples Edition
The best drinking game for an intimate and spicy night together. Get to know each other better and mess around with each other. Give drunk in love its own meaning when playing this game... 
SHOP OUR COUPLE GAME
What our customers are saying about us:
Jermain Augustin, Wiesbaden

It got delivered in a couple days and is really fun to play. Depending on the group you play with you might want to have a option to always be able to drink because some cards do not have a drinking option. The amount of cards is very nice it takes quite some time to get through. The cards vary and feel creative so it's a lot of fun to play. Also big replay potential because it depends on who draws which card and you can play it with different people. Friends liked it very much as well. 5/5

Pauline Arnold, Münsingen

The questions are really fun and different from other games. Makes every night with your friends a little bit more fun.

Matthew, Dublin

This is probably the best company I've dealt with, they got back to my email inquiry very fast and even tho I did a silly thing by not switching over to the right delivery company they didn't make fun of me or ignore my email they simply just pointed me in the right direction and then when they found out I had to pay an additional delivery fee they paid for it themselves by giving me the money I had spent on the delivery fee. This is a 10/10 company and would highly recommend the game to anyone looking for something fun to do with friends.

Laura de Jong, Purmerend

Bought this for my birthday party and it was the best dicision I made that evening lol

Chloe, Brighton

I found out about the game and from the few cards I saw I thought it looked like so much fun. I ordered it and it came the next day which was amazing. I took it to play with my friendship group and had so much fun and laughed so much. I've been looking for a drinking game like this for so long and finally found the perfect one. It has such a variety of cards and incorporates everything you need in a drinking game. Will definitely be playing this over and over again

Karina Hernandez, Diboll

Playing with close family and friends was really exciting and funny because all the challenges that were shown. I definitely recommend getting this drinking game if you want to have fun and get drunk